American Made Mooring Bollards Shipping This Week To Port Of Alaska
Construction work is underway on another port and Marine Structures is shipping several 100 ton American made single bitt mooring bollards this week. The Destination: Port of Alaska's new Petroleum and Cement Terminal (PCT).
According to the Port of Alaska's website, "The PCT will be a pile-supported dock located south of existing Port of Alaska docks, adjacent to Alaska Basic Industries Inc.'s cement-storage dome. It will replace Petroleum Oil Lubricants Terminal 1 (POL1), Port of Alaska's primary petroleum dock and Alaska's only bulk cement-handling dock. POL1 opened in 1965, is severely corroded, and suffered significant structural damage during the Nov. 30, 2018 M7.1 earthquake."
This first phase of PCT construction is expected to continue until November 2020. The contract to complete PCT construction in 2021 is expected to be awarded in July 2020, with construction scheduled to resume next spring. The plan is to construct the PCT trestle and loading platform this year, and then return next year to build the fendering and mooring dolphins and install utilities and petroleum and cement handling infrastructure. The PCT should be completed and operational in late 2021.
Port of Alaska is located in Anchorage that serves all the state and our nation. It is Alaska's most versatile port that handled over 4 million tons of fuel and freight in recent years, including containers, liquid bulk, dry bulk, break bulk and even cruise ships. About half of all Alaska inbound cargo crosses Port of Alaska docks, about half of which is delivered to final destinations outside of Anchorage.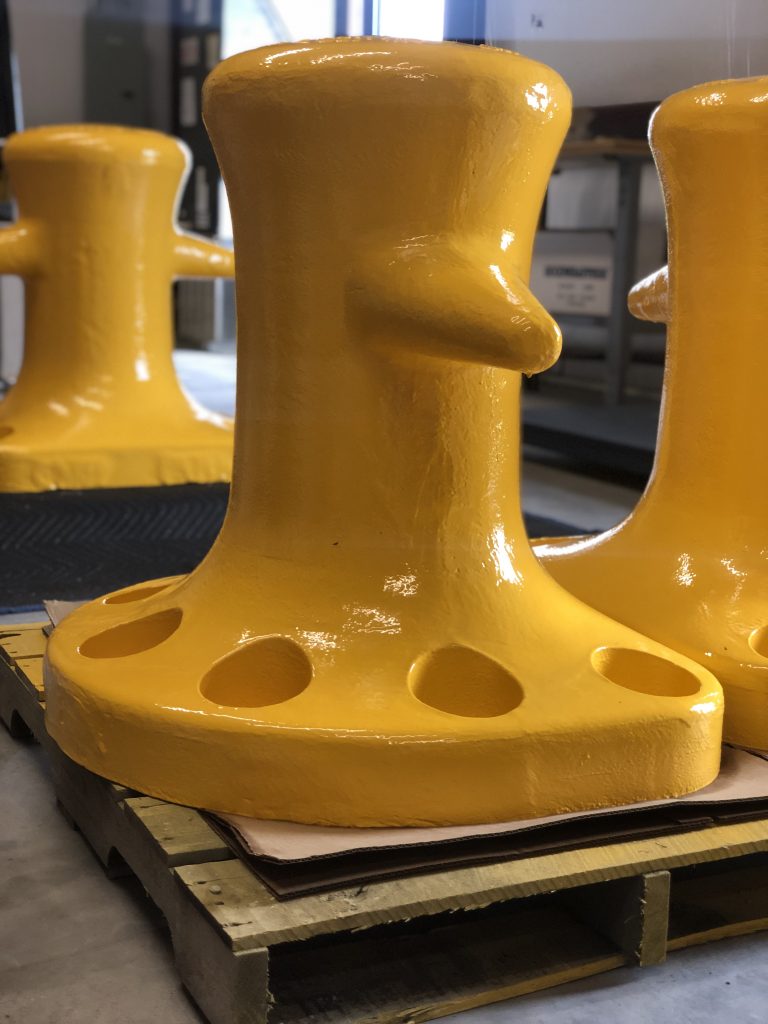 Marine Structures is one of a very few companies that can produce American made bollards and provides contractors with bollards, cleats and fenders on many US maritime construction projects. To request a quote or talk to a maritime construction expert, reach out here.