Marine Structures Provides Maritime Products to Chesapeake Bay Bridge Staging Pier
The Maryland Transportation Authority (MDTA) voted to replace the existing timber staging dock used by contractors in the execution of ongoing work on the William Preston Lane Jr. Memorial Bridge (Bay Bridge) with a new parallel concrete staging dock. Marine Structures was asked to provide domestically manufactured double bitt mooring bollards, cleats and fenders for the dock replacement. The scope of the work included demolishing the existing structures, dredging, approach grading and roadway, concrete substructure including piles and pier caps, concrete slab superstructure including curbs, concrete wearing surface, timber fender system, pier lighting, and other miscellaneous items. The cost of the project awarded to the marine contractor was over $3.8 million dollars and the project was completed in late 2018.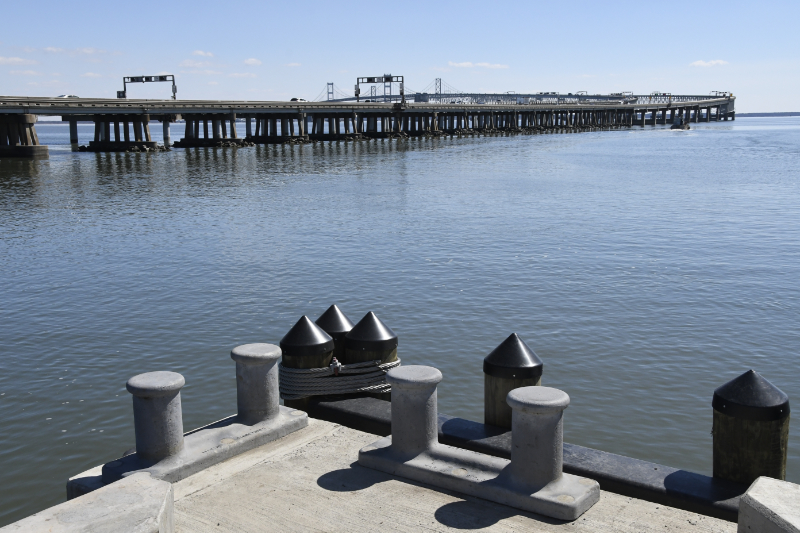 According to the MDTA, the Bay Bridge crosses the Chesapeake Bay along US 50/301. Its dual spans provide a direct connection between recreational and ocean regions on Maryland's Eastern Shore and the metropolitan areas of Baltimore, Annapolis and Washington, D.C. At four miles, the spans are among the world's longest and most scenic over-water structures. During periods of heavy eastbound traffic, one lane of the westbound bridge is reversed to carry eastbound travelers ("two-way" traffic operations). In 2017, the bridge serviced over 27 million vehicles and the staging pier was in desperate need of an upgrade in order to keep traffic down while construction work is performed from time to time.
Marine Structures provided double bit bollards and cleats to the staging pier project working closely with the marine contractor to ensure quality maritime products were delivered at a reasonable price.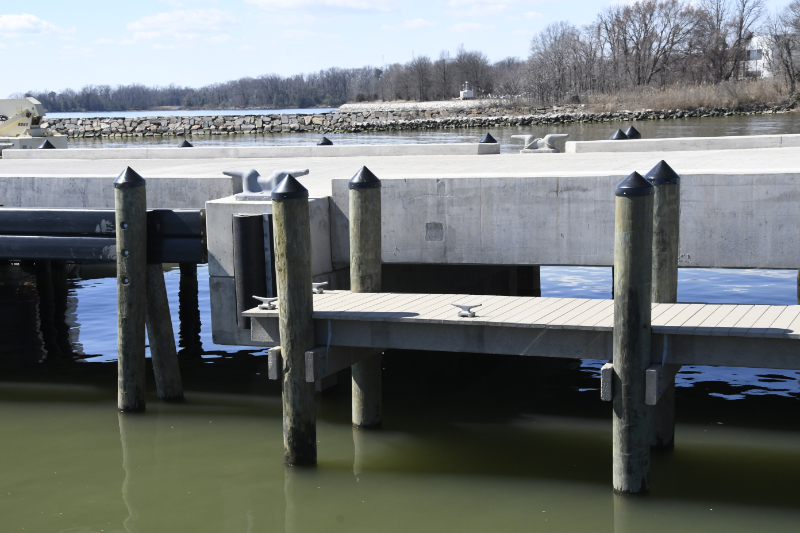 According to the Maryland Department of Transportation, the bridge was designed by the J.E. Greiner Company, the bridge features 123 steel spans—cantilever trusses, simple trusses, plate girders, and beams—culminating in the bridge's centerpiece: a 1,600-foot-long suspension span. In 1967 the bridge was renamed for Lane, governor of Maryland from 1947 to 1951, who vowed to give the state "a system of highways second to none in the nation." To accommodate increased traffic, a parallel bridge, also designed by the J.E. Greiner Company, opened in 1973. The older bridge carries eastbound traffic; the newer one, with its 1,500-foot-long suspension span and 379-foot-high towers, takes traffic west.
Marine Structures provides quality mooring bollards, cleats and extruded fenders at great pricing to marine contractors and engineers worldwide. For questions regarding this project or if your company needs assistance on a project, contact us here.