Marine Structures Supplies Marine Bollards to Soo Locks at Sault Ste Marie
While many of our projects are within major ports bordering oceans, we are also busy supplying bollards and cleats on the inland waterways of the United States. A few years ago, we were honored to provide American made tee-head marine bollards to the Soo Locks at Sault Ste Marie in Michigan. The Army Corps of Engineers were making repairs to the Soo Locks' West Center Pier. We were excited to work on this project as the area is one of 3,000 National Historic Landmarks in the country. According to the Army Corps of Engineers' website, "It earned this special designation due to its contributions to the nation's industrial and commercial development since the 1850s and the architectural significance and integrity of many of its structures and buildings dating back to the late 19th Century."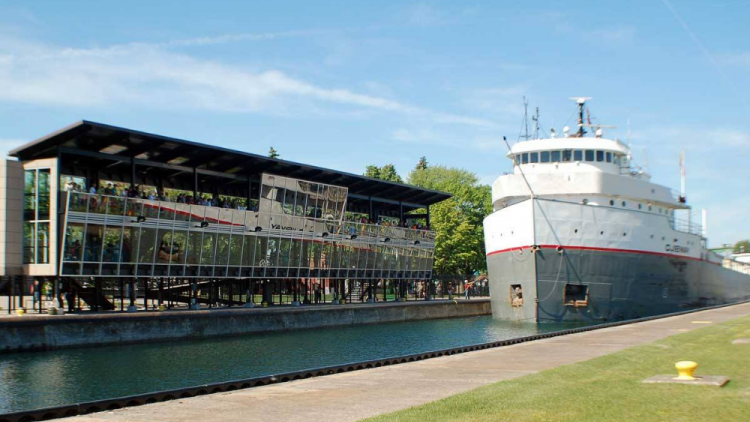 People have been visiting Sault Sainte Marie since the 1850s to watch boats passing through the locks. You can watch those boats online today by viewing their live webcam. The St. Mary's River is the only water connection between Lake Superior and the other Great Lakes. Near the upper end of the river the water drops 21 feet over hard sandstone in a short ¾ mile long stretch. These rapids, or "sault" to use the original old French term, made it impossible for trade vessels to pass. In 1797 the first lock on the St. Mary's River was constructed on the north shore to provide passage for trade canoes.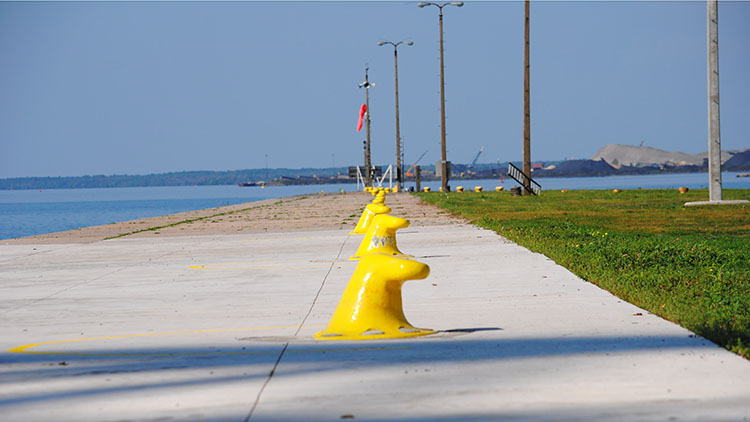 The Army Corps of Engineers will be building a New Soo Locks soon! The Poe Lock, opened in 1969, was the last lock built in the Soo Locks. The second Poe-sized lock is slated to begin construction soon with the Upstream Approach Walls Contract Award being awarded in September 2020. The project is estimated to take about 7-10 years of construction and cost over $1 billion.
Marine Structures provides quality, American made, marine bollards, cleats and fenders to projects both in the United States and all around the globe. To get a quote for your next project, reach out today.